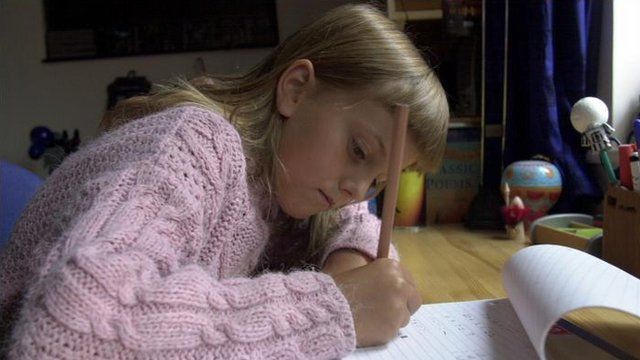 Video
Should homework be scrapped?
Primary schools are being asked to consider scrapping structured homework because of a lack of evidence to show it works.
Some academics say the evidence is inconclusive and in some cases suggests homework may be detrimental to younger children.
In Scotland, the chief inspector of primary schools admits the provision of quality homework is patchy. Fiona Walker reports.