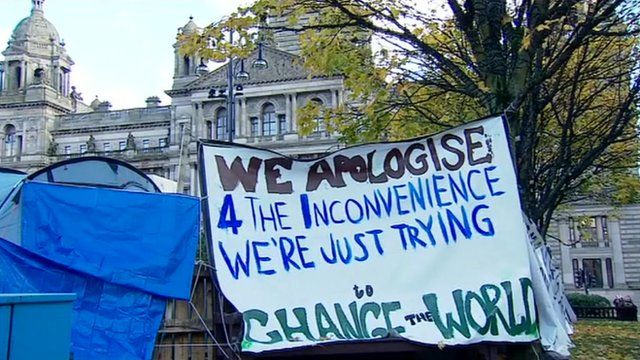 Video
Glasgow protest camp seeks legal advice to avoid eviction
Glasgow City Sheriff has given The Occupy Glasgow group 48 hours to seek legal advice after Glasgow City Council took them to court in a bid to evict them from their city centre camp.
The Occupy Glasgow group, which stands in solidarity with a global "anti-greed" movement, moved into the George Square on 15th October.
Glasgow City Council is keen to resolve the issue before Remembrance Day commemorations in which the square, home to the city's cenotaph, plays a key role.