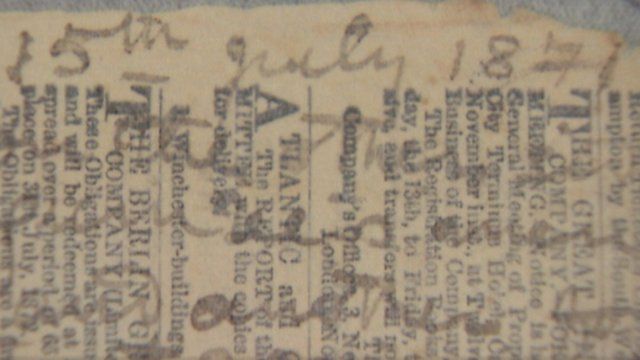 Video
David Livingstone diary decoded
Fresh light has been shed on the Scottish explorer and anti-slavery missionary David Livingstone.
A diary which had faded so much it was illegible has been decoded to reveal his first hand account of the horrors of a slave massacre.
It is thought Livingstone's followers may have been involved.
The manuscript has gone on display at the National Library of Scotland in Edinburgh.