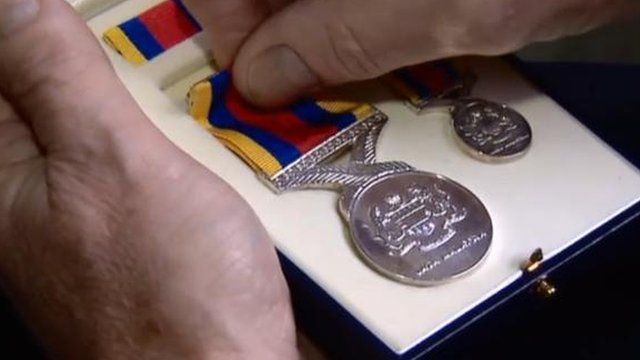 Video
Malayan medal hope for Scottish veterans
The Malayan Emergency, between 1948 and 1960, saw thousands of British troops serve in the jungles of what is now Malaysia.
In 2004, the Malaysian government awarded the Commonwealth soldiers who fought there a medal for their service.
Strict British military rules meant that British soldiers could not officially wear it on parade.
BBC Scotland's Cameron Buttle found out why that could be set to change in time for this year's Remembrance Sunday.