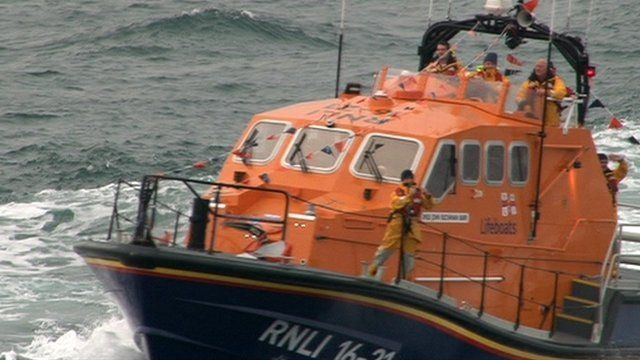 Video
£2.5m lifeboat gift for Portpatrick
A new state-of-the-art lifeboat has been delivered to the Galloway village of Portpatrick.
The boat was bought thanks to a bequest of more than £2.5m from the widow of a Glasgow GP and war hero.
Catherine Barr, who died in 2008, left the money for a new lifeboat in the name of Dr John Buchanan Barr MBE.
Dr Barr served during World War II. The couple had visited Portpatrick on holiday.