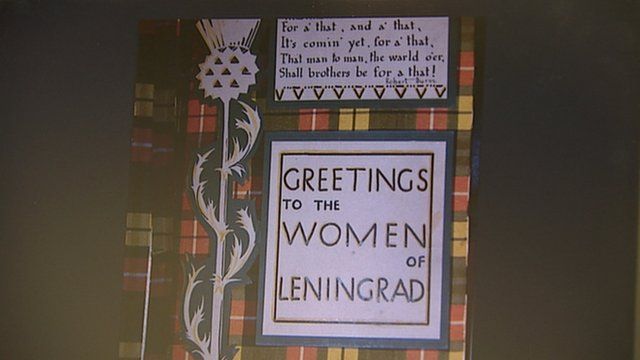 Video
WWII messages of hope to Leningrad
In June 1941 Nazi Germany attacked Leningrad, cutting the city off from the outside world.
Hundreds of miles away, women in Airdrie and Coatbridge heard of the plight of the citizens and sent a book of support to the besieged city.
They did not know if the book would get there.
The women of Leningrad responded by sending a book of lithographs, photographs and signatures before the siege ended in 1944.
Suzanne Allan reports.