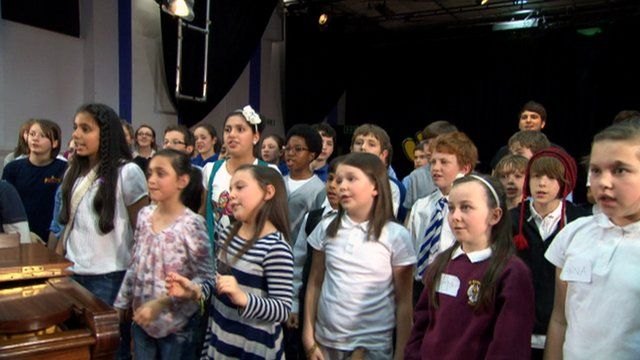 Video
Children across Scotland sing for Children in Need
Coldplay, Take That and Lady Gaga are just some of the performers who will sing for this year's Children in Need.
In Scotland over 100 school children from as far afield as Orkney and Arran will lend their voices to a UK-wide choir.
Some of BBC Scotland's reporters will be tuning up their tonsils to sing along too.
Reporting Scotland's arts correspondent, Pauline McLean, is among them.