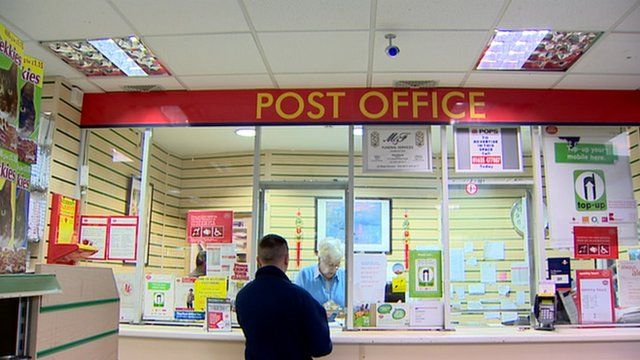 Video
Post offices - not just for stamps
Local post offices have doubled up as florists, garages and even butchers' shops as a result of efforts to help them diversify.
Over the last decade, the number of post offices across Scotland has fallen by about 25% because of a long-term squeeze on post office incomes.
In 1999 there were 1,999 post offices in Scotland. By 2010 the figure had dropped to 1,433.
It is hoped the decline could be reversed as they branch out into other areas.