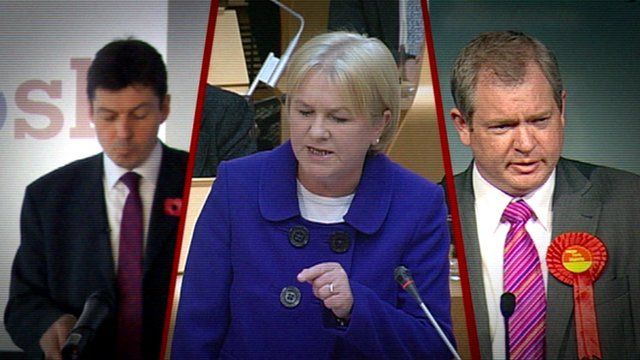 Video
Who is best placed to lead Labour?
Iain Gray announced he will step down as leader of the Scottish Labour Party after the last Holyrood election.
As the Labour leadership contest enters its final phase, the big question is who is best placed to counter Alex Salmond and the SNP?
BBC Scotland's political editor Brian Taylor reports on the leadership contenders.