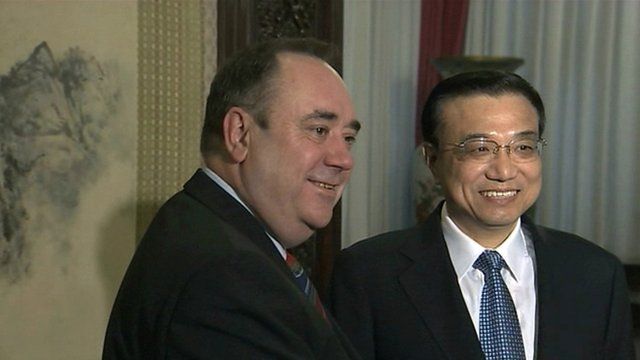 Video
Salmond raises China's human rights
Alex Salmond has said he is raising the issue of China's human rights record with political leaders as part of his trade mission to Beijing.
Amnesty International has said China routinely suppresses free speech and the charity has called on western countries such as Scotland to do more.
Mr Salmond has said he raises the issue with Chinese ministers by discussing the philosophy of economist Adam Smith.