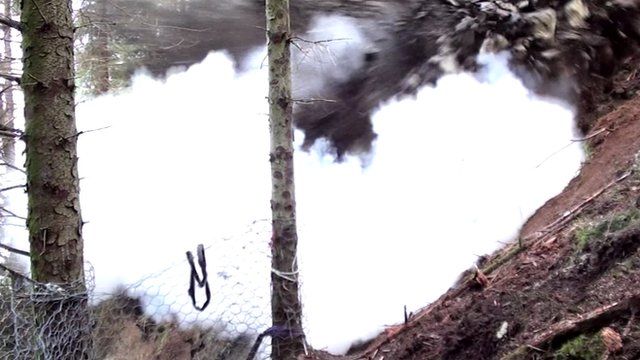 Video
Dangerous rock near A82 blown up
The main road along the west coast, south of Fort William, has re-opened after potentially dangerous overhanging rocks were blown up and removed.
The A82 was closed over the weekend to allow the operation to take place.
The road was also shut for much of Thursday and Friday due to a landslide during the worst storm to batter Scotland for a decade.