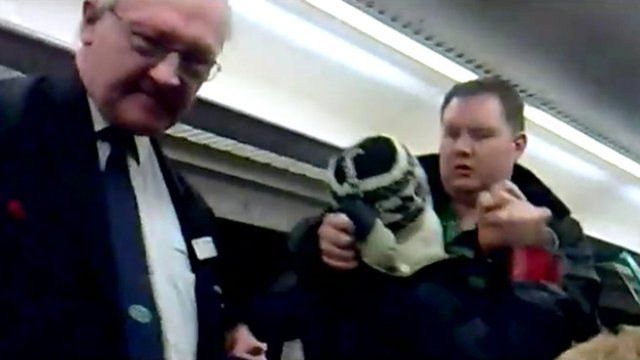 Video
Sam Main: Big man was out of order
The student at the centre of the incident on Friday night where a fellow passenger appears to force him off a train for refusing to pay for a ticket has described his version of events to to BBC Radio Scotland's Call Kaye programme.
Sam Main, 19, described how the man 'threw him off the train'.
Mr Main has admitted that he had been drinking before boarding the ScotRail train and he does not condone the way he spoke to the conductor.
However he says the passenger, who has been nicknamed "big man", was out of order.
The incident, filmed on a passenger's mobile phone, is now the subject of a British Transport Police investigation following an allegation of assault although no charges have been brought.