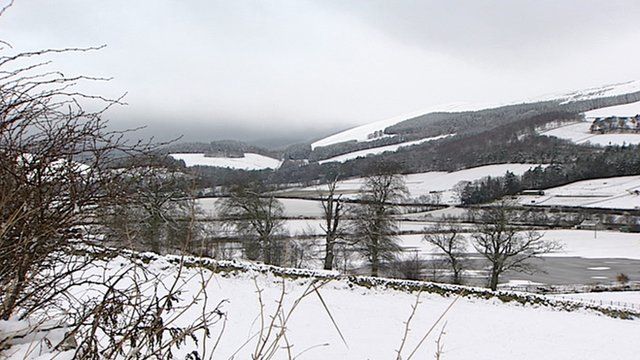 Video
Snowfall in the Scottish Borders
Up to six inches of snow has fallen in parts of the Borders and many roads remain in a poor condition.
Police have warned motorists to drive according to the conditions.
An off-duty police officer was injured in Galashiels when a bus and a Ford Mondeo collided on Melrose Road.