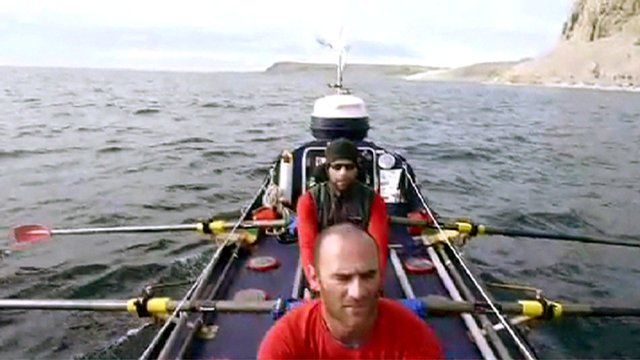 Video
Mark Beaumont attempts to row the Atlantic in 30 days
Scottish adventurer Mark Beaumont has circumnavigated the world on a bike and rowed in the Arctic.
As most of us try to drum up the energy to recover from the festive season, he will start the new year with his latest challenge to relay row the Atlantic in 30 days.
The 29-year-old and his team set out from Morocco and have completed their first full day at sea.
BBC Scotland's Jackie O'Brien caught up with him before he left.