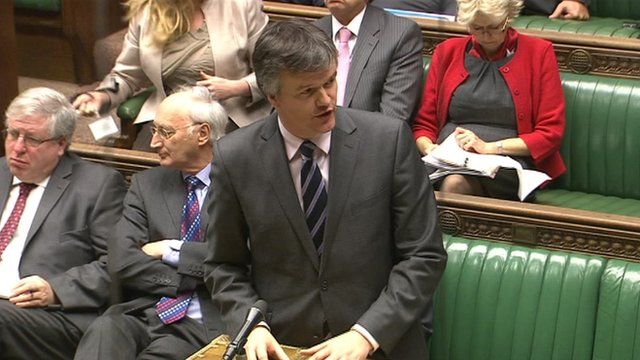 Video
Moore 'to sort' referendum legality
Scottish Secretary Michael Moore has said he would be happy to work with Scotland's first minister to "sort out" legal issues over an independence referendum.
During Scottish Questions in the House of Commons, he told MPs that he intended to work with his counterparts in Scotland to ensure the referendum went ahead.
The Westminster government had insisted that Holyrood could not go ahead with the poll without its authority.
But Alex Salmond says his SNP administration has the right to hold the referendum in the autumn of 2014.