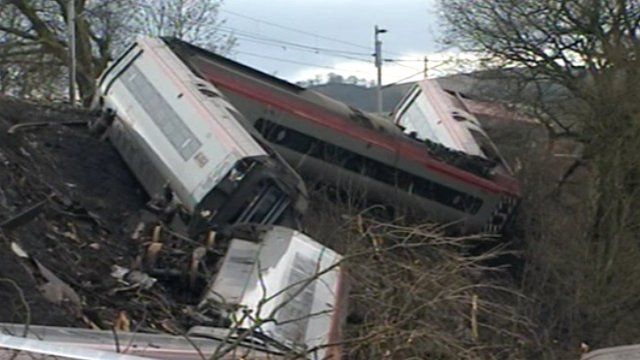 Video
Network Rail to face charges over Cumbria crash
Network Rail is to be prosecuted for a train crash in Cumbria in 2007 which killed a Scottish pensioner.
An inquest into the death of Margaret Masson from Glasgow revealed faulty points on the track were to blame for the derailment.
The Office of Rail Regulation has said it has started criminal proceedings against the company for a breach of health and safety law which caused the Virgin Pendolino train to derail.