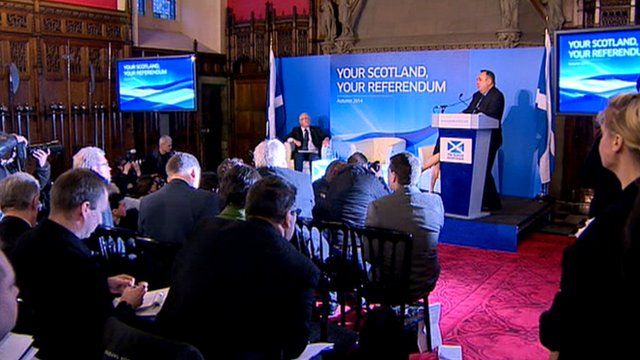 Video
Salmond announces referendum question
"Do you agree that Scotland should be an independent country?" is the question Alex Salmond wants to ask the Scottish people in a referendum in the autumn of 2014.
The first minister described it as a straightforward question but the most important in 300 years.
The Scottish government still cannot agree with Westminster on when it should be held, what questions should be asked and who should be allowed to vote.
BBC Scotland's Tim Reid reports on events in Edinburgh.