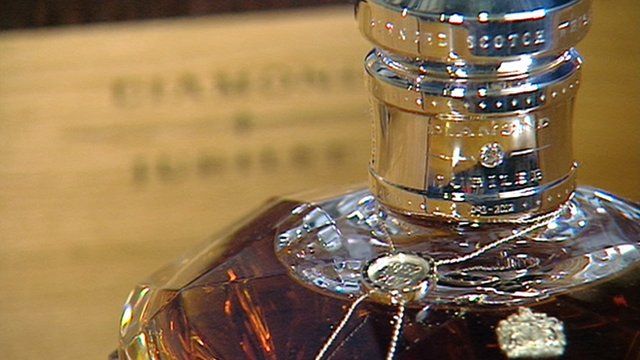 Video
Whisky for £100,000 to mark Queen's Diamond Jubilee
The 60th anniversary of the Queen's ascension to the throne has been marked across the country.
Scotland has had a 21-gun Royal Salute at Edinburgh Castle and the launch of a special bottle of whisky.
One will be presented to the Queen and each of the other 60 bottles will be sold for £100,000.
Proceeds of the blend of rare and malt whiskies, distilled in 1952, will go to charity.