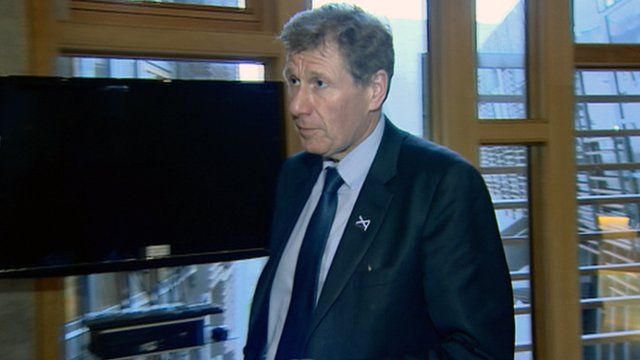 Video
'No deal' on Lockerbie bomber release
The Justice Secretary has denied claims that he urged the Lockerbie bomber to drop his appeal against his conviction for the murder of the 270 people who died in the atrocity.
Kenny MacAskill said he would have freed Abdebalbasset al-Megrahi on compassionate grounds even if he had pursued his appeal.
In statement to Holyrood Mr MacAskill insisted the Scottish government had "no interest" in the decision to abandon the legal action.