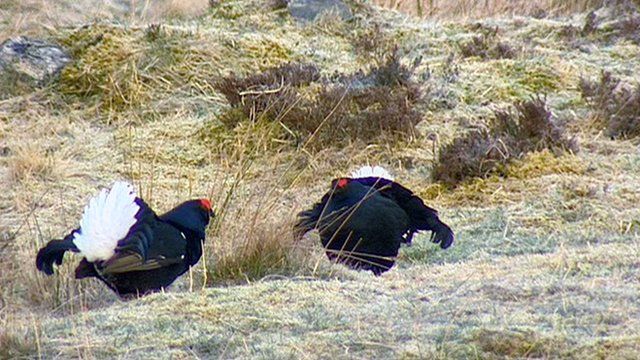 Video
Black grouse numbers increasing in Scotland
One of Scotland's rarest wild birds could be staging a comeback.
Numbers of black grouse are on the increase in many parts of the country after decades of decline.
Government grants to farmers and landowners have helped regenerate their habitat in a number of areas.
Environmentalists have warned these payment schemes must be maintained if the birds' revival is to continue.