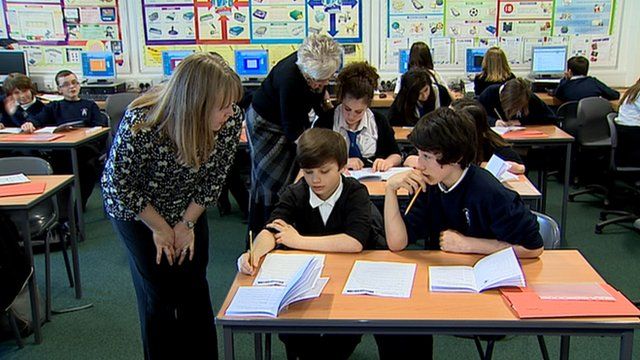 Video
New Scottish exams can be delayed
The Scottish government is being accused of a U-turn in the implementation of its flagship education policy.
Individual schools will be allowed to delay exam courses based on the curriculum for excellence for a year.
Education Secretary Mike Russell offered the concession after many teachers complained they had not had enough time to prepare.
There will also be a £3.5m package of extra support designed to ensure the majority of schools are ready in time.