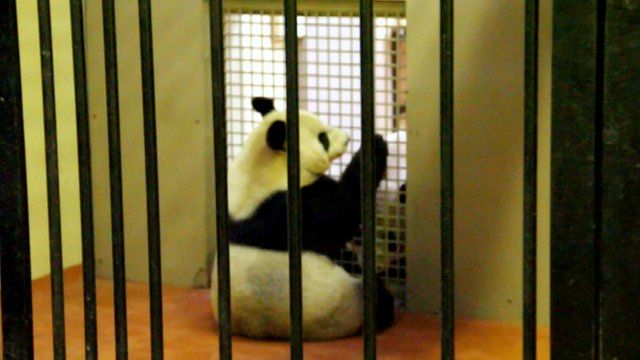 Video
Pandas at Edinburgh Zoo due to mate
The pandas at Edinburgh Zoo have been allowed into the same enclosure for the first time to allow them to mate.
Female pandas have just two days a year when they can become pregnant.
The pair are no longer on public view and the online "pandacam" has been switched off.
Footage courtesy of Edinburgh Zoo