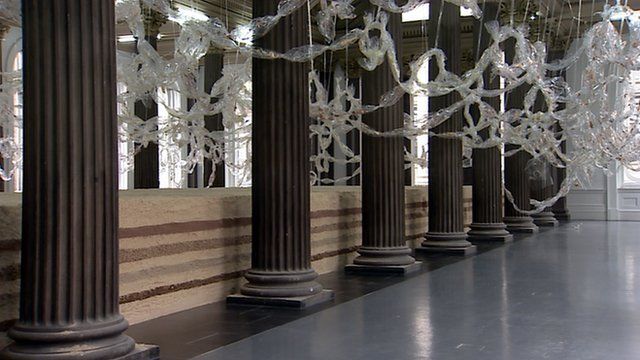 Video
GI festival brings Stonehenge art
An inflatable Stonehenge, a work made of 17 tonnes of saw dust and a project which involves sound being catapulted across the Clyde.
The GI or Glasgow International is a biennial celebration of contemporary art.
The showcase has helped put the city on the map since 2005 with a series of eyebrow raising works of art.
This year's event looks like being no different.