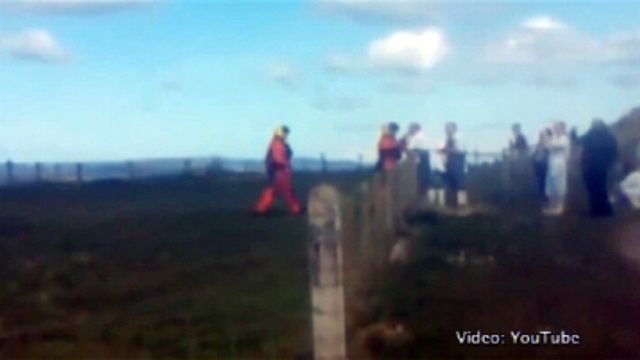 Video
Coastguard helicopter crew stop to pick up Orkney meat
The pilot of a coastguard helicopter in Shetland has been suspended after dropping in on a butcher in Orkney to pick up meat.
The incident came to light after a video of the aircraft landing in a field was posted on YouTube.
Mobile phone footage - showing two crew members getting out of the helicopter and walking over a group of butchers, who hand over the bag of Orkney beef - has now been removed from YouTube.
The incident is being investigated.