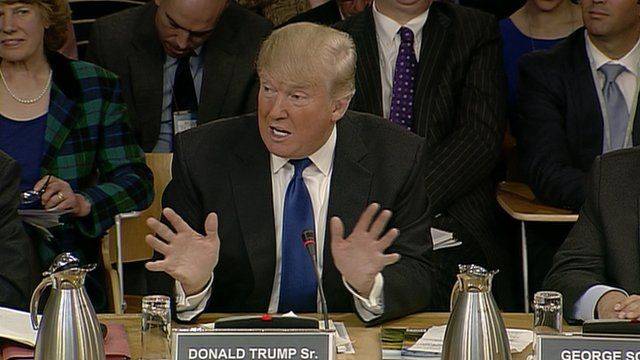 Video
Donald Trump: 'I was lured to Scotland'
American tycoon Donald Trump has claimed he was lured into investing in Scotland by two first ministers.
He said he was assured, first by Jack McConnell and then by Alex Salmond, that an offshore wind farm would not be built near his Aberdeenshire golf resort.
A planning application has since been submitted.
Mr Trump made the claims as he appeared before the Scottish Parliament's economy, energy and tourism committee, which is investigating the government's renewable energy targets.