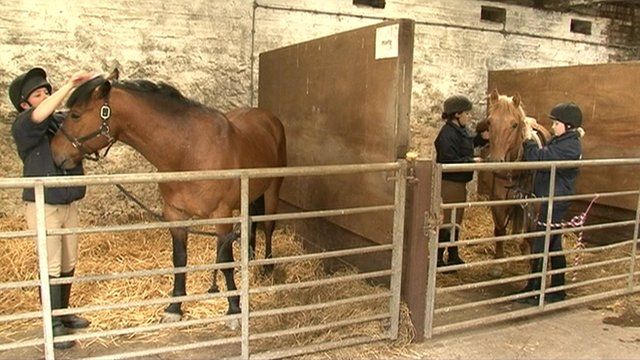 Video
Feral Aberdeenshire horses tamed for rehoming in Borders
Wild horses roaming in Aberdeenshire are being trained and rehomed in the Borders.
The project is being led by former Olympic eventing champion Ian Stark who runs a riding centre near Selkirk.
The horses were in desperate need of care and a new home.
Local college students are also benefiting by learning to work with feral horses.