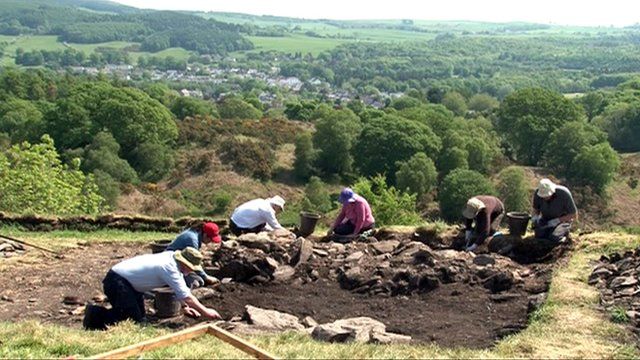 Video
Picts shine light on Dark Age Scotland
An archaeological dig in Galloway could shine new light on the tribal make-up of Dark Ages Scotland.
The project will try to solve the mystery of why Pictish carvings mark the site of a 6th Century hill fort above Gatehouse of Fleet.
The fort is so far from the the Picts' major territories in north east Scotland that they should have been nowhere near it.