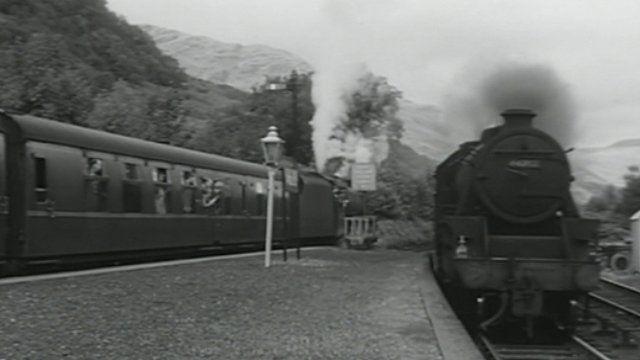 Video
Scotland's golden age of steam
The scenic West Highland Line railway was completed in 1901 and was the last railway line completed in Britain.
The track between Glasgow and Mallaig is the subject of a new DVD.
Archive footage of a highly acclaimed BBC Scotland documentary from more than 50 years ago tells the story of the people and places along the route.
Shot by the late Scottish filmmaker John Gray, the film records how the line was used by tourists and by children to get to school.
Jackie O'Brien reports.