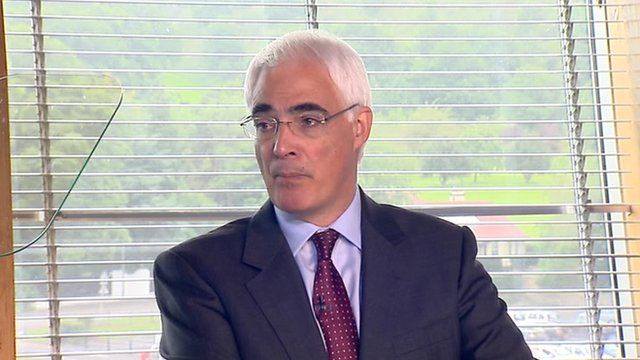 Video
Scottish independence: Better Together campaign launch
The former Labour chancellor Alistair Darling has launched the Better Together campaign against Scottish independence.
At the event in Edinburgh, Mr Darling said: "If we decide to leave the United Kingdom, there is no way back.
"We cannot give our children a one-way ticket to a deeply uncertain destination".
Scottish Liberal Democrat leader Willie Rennie also took to the stage to voice his support for the campaign.
Scottish Labour, the Scottish Conservatives and the Scottish Liberal Democrats have united in support of the Better Together campaign.