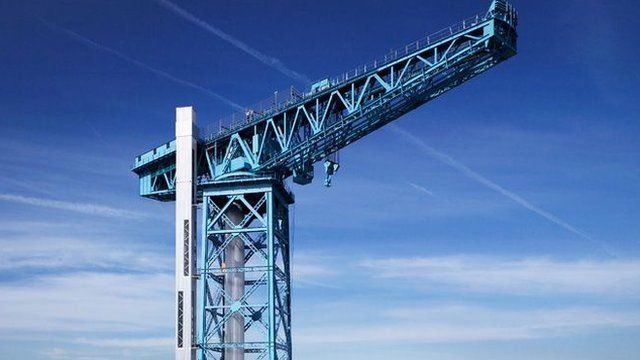 Video
Glasgow Titan crane to lift top engineering honour
The century-old Clydebank Titan Crane is to be awarded a top engineering honour.
The Institution of Mechanical Engineers will present its Engineering Heritage Award to celebrate its position as the oldest crane of its type in existence.
The crane was refurbished in 2007 as a tourist attraction and museum about shipbuilding in Clydebank.
John Wood, the institution's heritage chairman, told BBC Radio Scotland's Good Morning Scotland programme: "It is a very special piece of engineering history, it is hugely important and well worth honouring. Without this huge crane you couldn't have built the very big cruise ships and war ships of the time."