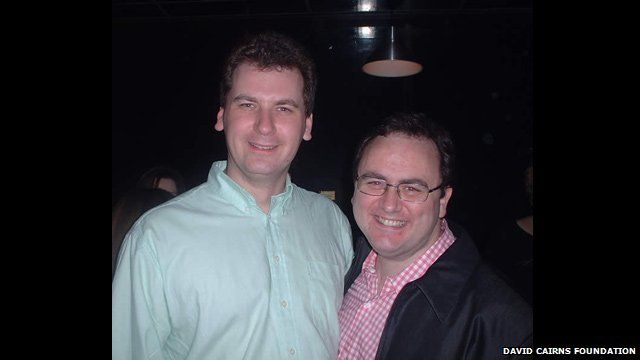 Video
MPs partner agrees archbishop's remarks are 'homophobic'
Friends of the late Labour MP David Cairns have expressed their hurt and anger over comments from the new Archbishop of Glasgow which appear to link his death to his sexuality.
Philip Tartaglia was speaking at a conference on religious freedom and equality at Oxford University in April this year, but his remarks, recorded and posted on an American university website, have only just come to light.
A spokesman from the Catholic Church said the Archbishop was responding to a question from a member of the audience and there was no intention to cause any offence.
Those close to David Cairns, a former priest, say the remarks are upsetting.
Dermot Kehoe, David's partner, spoke to BBC Scotland's David Miller.