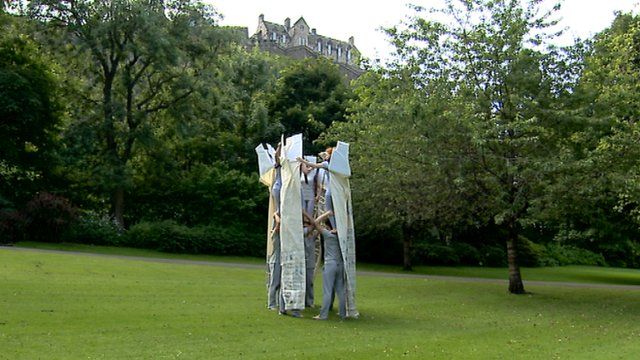 Video
Edinburgh Art Festival begins
An art promenade at this year's Edinburgh Art Festival will take visitors around dozens of galleries and past art installations along the way.
Turner Prize winning artist Susan Philipsz has been inspired by the one o'clock gun to install a soundscape around the city.
Anthony Shrag, artist in residence, took BBC Scotland's arts correspondent Pauline McLean on a tour.
The Edinburgh Art Festival will run until 2 September.