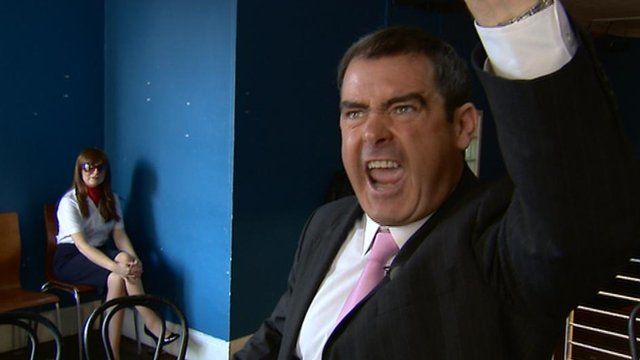 Video
Tommy Sheridan story inspires play at Edinburgh Fringe
The rise and fall of one of the most colourful characters in Scottish politics has inspired a new play which is being performed at the Edinburgh Fringe.
"I, Tommy" has been written by Rab C Nesbitt creator Ian Pattison and stars comedian Des McLean as former MSP Tommy Sheridan.
BBC Scotland's arts correspondent Pauline McLean went along to find out more about the "tragi-comedy".