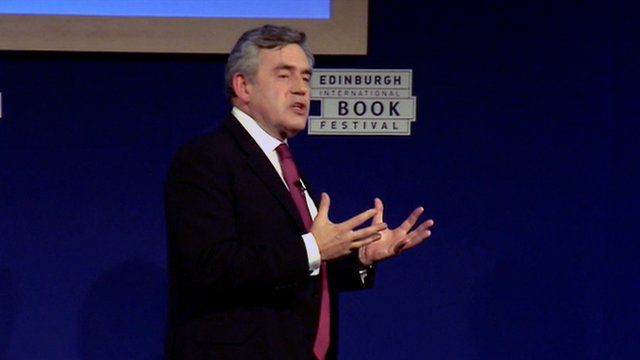 Video
Scottish independence: Gordon Brown makes fiscal autonomy warning
Former prime minister Gordon Brown has said he is against independence suggesting a Scotland under independence would have to increase taxes to compensate for the loss of British income.
He argued the problems faced are the result of inequalities within the United Kingdom, rather than inequalities between Scotland and England.
Mr Brown was speaking at the Donald Dewar memorial lecture at the Edinburgh Book Festival.
He said: "I actually favour more devolution but I do not favour fiscal autonomy".