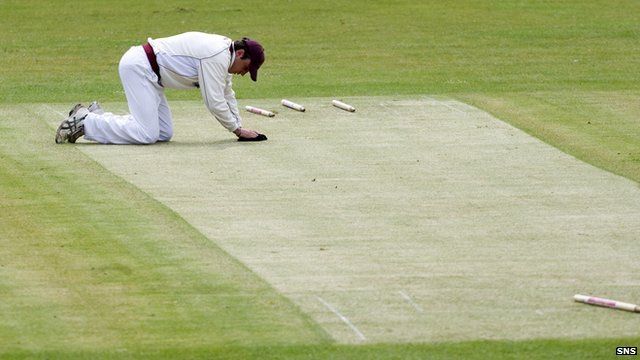 Video
Cricket bowl-out to take place over the net
Aberdeenshire's cricketers are set to take part in a bowl-out against Edinburgh rivals Grange for a place in the final of the Cricket Scotland trophy.
But the two sides will not come face-to-face for the contest, which will be held with the aid of computers and webcams.
Aberdeenshire's players will be bowling at an unguarded set of stumps in the north east, while Grange will be doing the same in the Scottish capital - while watching each others' efforts on laptops.
Shire player-coach Neil MacRae explains more about the contest, which he believes is a world first.