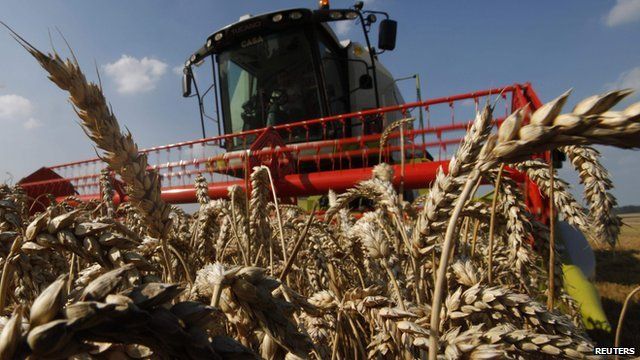 Video
Consumers facing higher food bills after a poor harvest
The National Farmers Union has said the crucial wheat harvest was down by almost 20% in Scotland compared with last year.
Alex Waugh, director of the National Association of British and Irish Millers, has said this year's grain is also of poor quality.
Anstruther farmer Allan Bowie spoke to BBC Scotland's Andrew Black.
Mr Bowie said we are looking at a price increase "because of supply and demand, the crop is not there" after a summer where "Mother Nature this time round has worked against us".