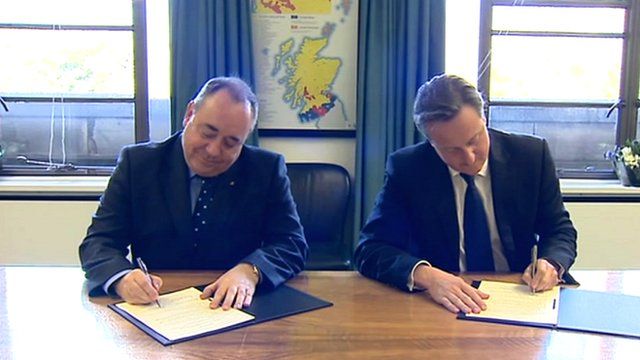 Video
Scottish independence: Cameron and Salmond sign referendum deal
A deal setting out terms for a Scottish independence referendum has been signed by Prime Minister David Cameron and First Minister Alex Salmond.
The agreement, struck in Edinburgh, has paved the way for a vote in autumn 2014, with a single Yes/No question on Scotland leaving the UK.
It will also allow 16 and 17-year-olds to take part in the ballot, as Norman Smith reports.