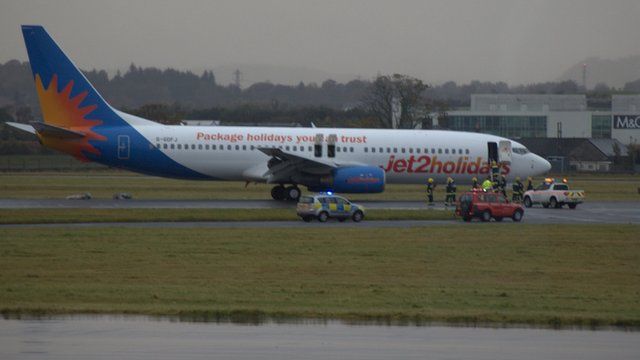 Video
Passenger: 'I saw smoke swirling'
A passenger on an Alicante-bound plane from Glasgow Airport has described seeing "smoke swirling" in the cabin seconds before it made and emergency stop.
Graham Divers, from Carmunnock in Glasgow, said he "was about to scream out to the cabin crew" when the pilot made the "hardest braking" he had ever experienced.
The Jet2 737 aircraft made an emergency stop and evacuation at 07:40 this morning.
Four people were taken to hospital and another 13 were treated at the scene. The runway re-opened at 10:00.