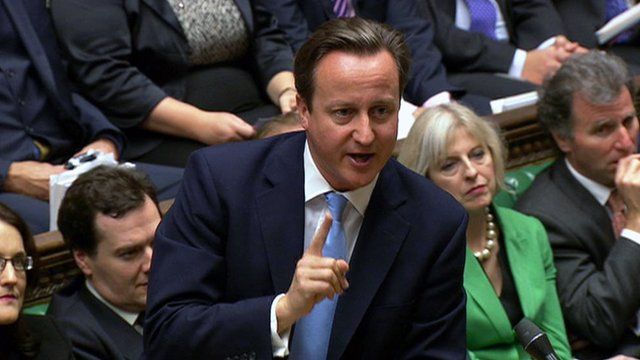 Video
Scottish independence: Cameron on Scots EU advice row
The prime minister has intervened in the row over whether an independent Scotland would remain in the European Union.
David Cameron told the House of Commons he was baffled that Alex Salmond was only now asking his law officers to give their view on the issue.
For years official documents have confidently claimed Scotland would stay in the EU but the Scottish government has admitted those claims were not based on specific legal advice.
BBC Scotland's political correspondent Raymond Buchanan reports.