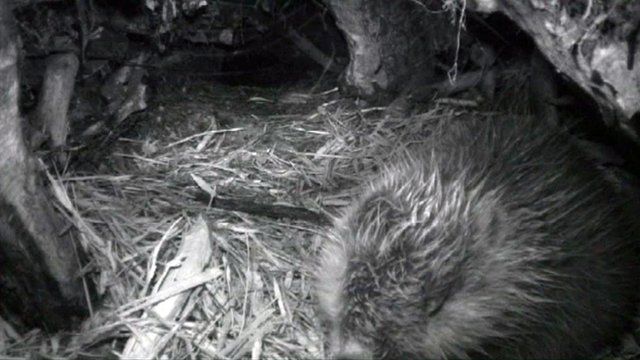 Video
Autumnwatch footage shows a beaver in its lodge
BBC Autumnwatch footage has captured footage of a sub-adult beaver in its lodge.
A camera has been installed in the inner chamber of Brook Lodge at Aigas Field Centre who are running a beaver demonstration project.
The aim is to show how beavers transform their environment. Two beavers were introduced to the project in 2006 and have had young almost each year since then.
A secure area around the water course ensures the beavers' safety from predators.
Autumnwatch live webcams will stream live 24 hours a day until Friday 2 November.