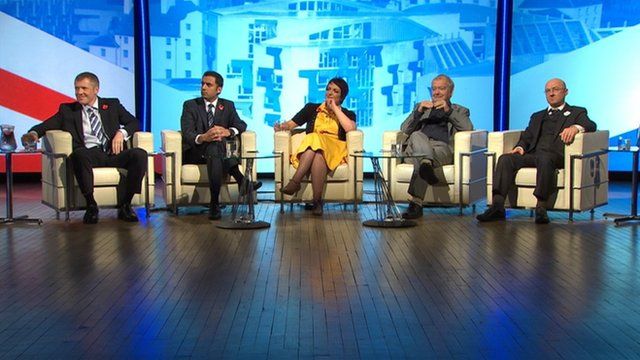 Video
Scottish independence: The Big Debate
Gary Robertson hosted a special debate on Scotland's constitutional future with a panel of politicians and an audience of 16 and 17 year olds.
The panel was made up of Scottish Liberal Democrat leader Willie Rennie MSP, deputy leader of the Scottish Labour Party Anas Sarwar MP, Minister for Youth Employment Angela Constance MSP, author and professor of history Tom Devine and co-convener of the Scottish Green Party Patrick Harvie MSP.
The programme was recorded and screened on Monday 5 November 2012.
You can also follow our coverage of the independence issue on our Scotland's Future index.