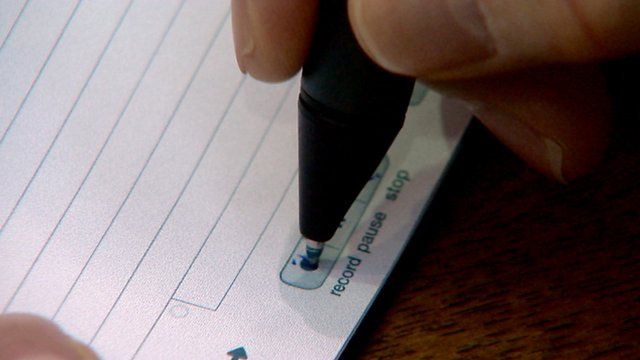 Video
'Spy-pen' row sees college boss quit
The former chairman of Stow College in Glasgow says he has done nothing wrong after recording a conversstion about college reforms on a device branded a "spy-pen".
Kirk Ramsay said he was stepping down following an "unwarranted personal attack" by Education Secretary Mike Russell.
Mr Ramsay wants the Scottish Parliament's education committee to investigate the situation, but the committee convenor has said the facts of the case were already known.