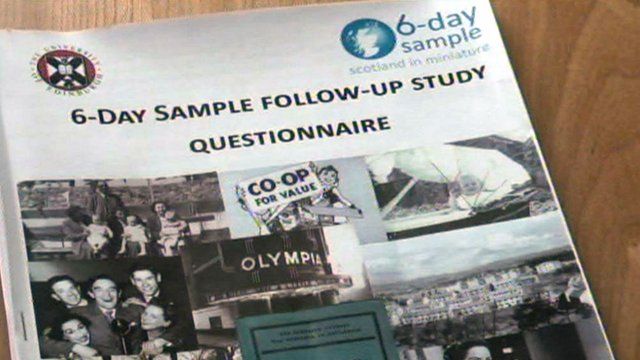 Video
Search for Scottish population survey adults
Psychologists are contacting people who took part in a study 50 years ago in an attempt to paint a new picture of Scotland.
The team from Edinburgh University is trying to reach 600 people who took part in a ground-breaking survey every year from the age of 11 until they reached 27 years old.
They want to ask more questions about their lives and find out how their early years have affected them in later life.