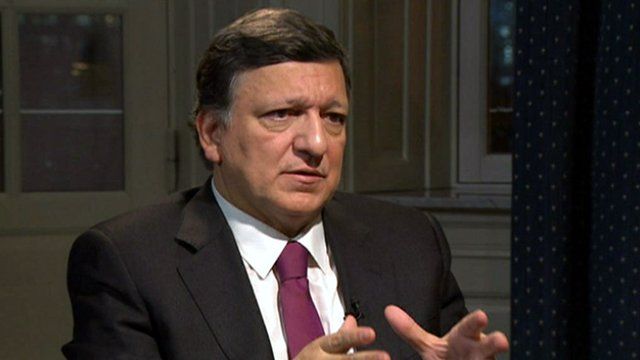 Video
Barroso on states of independence
Jose Manual Barroso, President of the European Commission, tells the BBC an independent Scotland would have to apply for EU membership.
The president of the European Commission, Jose Manuel Barroso, has said that any new independent country would have to apply to join the EU.
The president's comments came despite Scottish ministers insisting an independent Scotland would negotiate its position "from within".
Mr Barroso told the BBC's Hardtalk programme the position was set out in clear legal terms.
The Scottish government is holding an independence referendum in autumn 2014.