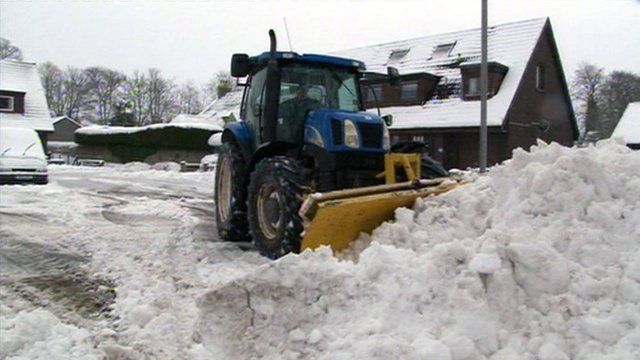 Video
Snow disrupts travel in Scotland
Snow causes further disruption for commuters and dozens of schools close in parts of Scotland.
Snow has caused further disruption in many parts of Scotland.
Around 150 schools have closed. Grampian police have urged motorists in the area to exercise extreme caution.
All school transport has been cancelled in the Borders.
Weather warnings remain in place for much of the country.