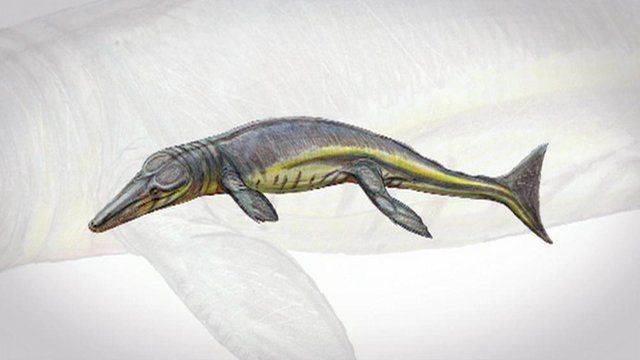 Video
New Tyrannoneustes lythrodectikos predator found
A new category of prehistoric species has been discovered by researchers at Edinburgh University.
They have identified it as a marine super-predator which is distantly related to modern day crocodiles.
Parts of its skeleton were found near Peterborough just over 100 years ago and are held at Glasgow's Hunterian museum.
Researchers have named it Tyrannoneustes lythrodectikos which means blood-biting tyrant swimmer.