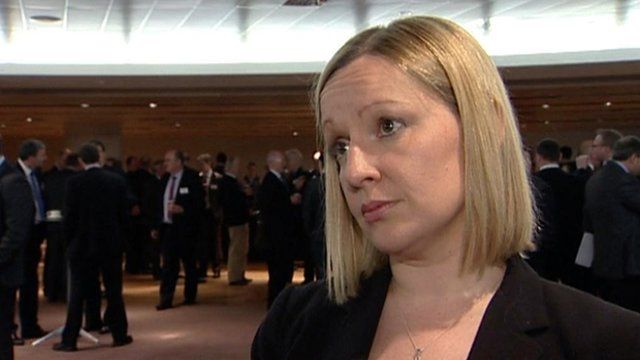 Video
Scottish independence: Irish minister on Scotland and EU
Irish Europe Affairs Minister Lucinda Creighton says an independent Scotland would have to formally apply for and negotiate its membership of the European Union.
Lucinda Creighton told the BBC an independent Scotland would be welcomed into the EU but would need to apply and go through a lengthy process.
SNP ministers have insisted that, if Scotland became independent, its EU position would be negotiated "from within".
Ms Creighton said, despite the difficulty of the process, she would expect an independent Scotland to join the EU in time.