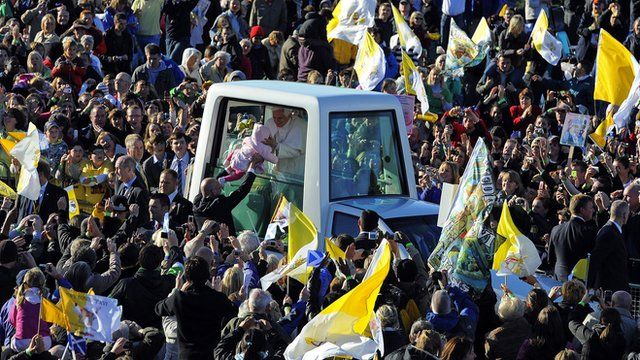 Video
Shock at Pope Benedict retiring
The news that the Pope is to retire at the end of this month has been greeted with shock by Catholics in Scotland.
In an unexpected decision Pope Benedict has said he will stand down because he no longer has the strength to carry out his duties.
BBC Scotland's Laura Bicker reports from St Andrews Cathedral in Glasgow.