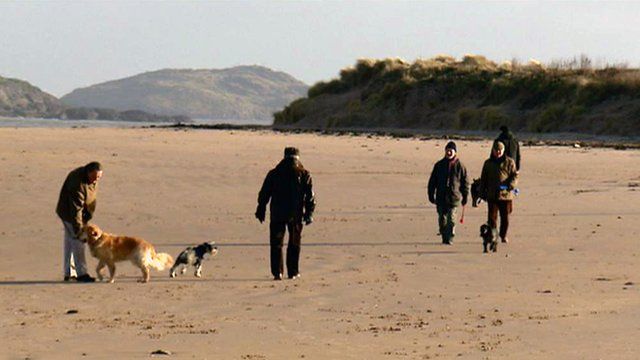 Video
What does 'the beach' mean to you?
Did you build sandcastles in sunshine or battle through rain in a gale the last time you were at the beach?
One man has spent the last 18 months documenting the public perception of the beach.
Known only as man-on-a-beach he has been travelling around the UK to ask people "what does the beach mean to you?".
BBC Good Morning Scotland's Lisa Summers went to meet him when he arrived in Scotland.