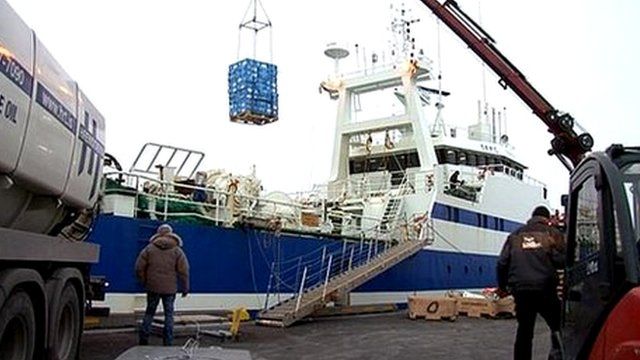 Video
Iceland 'not worried' by possible EU fish sanctions
The fishing industry in Iceland has shrugged off the prospect of European trade sanctions if they continue to overfish one of Scotland's most valuable stocks.
The EU has agreed a package of measures against the country and its neighbour Faroe if they do not stop fishing significant quantities of mackerel.
Steingrimur Sigfusson, Iceland's industry minister, has said the sanctions would have almost no impact.
BBC Scotland's Kevin Keane reports from Reykjavik.